Download Any Disney Plus Videos to MP4 in High Quality
Compatible with Mac and Windows, MovPilot Disney Plus Video Downloader is able to download all videos from Disney Plus, including other studios such as Pixar, Marvel, Star Wars, etc. You can save all Disney+ movies to MP4 or MKV in HD 720P and it will process stably and smoothly.
Why Do You Need MovPilot Disney Plus Video Downloader
Disney Plus downloaded videos can only be streamed on the app and will expire if you don't go online after 30 days.
After downloading videos with our video downloader, you can directly rip videos from Disney Plus and play them on any device you like. In addition, with videos downloaded to MP4, you will be able to watch them offline on your Xbox or non-smart TV, or make video clips freely, etc.
Dolby Atmos 5.1 Surround Sound
Dolby Atmos 5.1 surround sound can be well retained so that you can enjoy the original movie sound effects.
Audio Description
To ensure users with blindness or vision impairments have complete movie enjoyment offline, this downloader provides an audio description preservation option.
H264/H265 Video Codec
H265 and H264 Video codecs are both available on MovPilot Disney+ Video Downloader. You can choose H265 for higher-quality and smaller-size video downloads.
Efficiently Download Disney Plus Videos at 5X Faster Speed
Supported downloading videos in batches, MovPilot Disney Plus Video Downloader lets you download all episodes from a series at once. With hardware acceleration enabled, it is available to process downloads at a 5X faster speed to guarantee the most efficient video download.
3 Types of Subtitles Download Options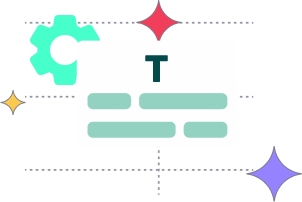 1
Soft Subtitles
Soft subtitles will be inside the MP4/MKV video and can be selected if you've checked multiple languages to download.
2
Hard Subtitles
Hard subtitles can be viewed at the bottom of the video and can't be changed at all.
3
External Subtitles
External subtitles will be downloaded as an SRT file along with an MP4 file, and you can import them when watching the video on a player that can recognize this subtitle file.
High-Tech for Stable Video Download
In-Built Browser for Disney+
In order to optimize the video searching experience and increase the video download success rate, MovPilot Disney Plus Video Downloader embeds a browser for Disney+ that can help you easily find movies from it.
Advanced Technology
Advanced technology in data decryption is used in our software so that it can extract and recode Disney Plus movies successfully to MP4 or MKV.
Reliable Technical Support
Reliable technical support is provided. You can ask for help when you experience MovPilot downloader software problems anytime.
More Advanced Features with Our Versatile Tool
Get the most of Disney Plus Video Downloader!
Metadata Preservation
Our downloader downloads videos with original titles and retains the video codec, audio channel, video dimension, and duration, and keeps episodes from the same season in one folder.
Multilingual Soundtracks & Subtitles
MovPilot Disney Plus Video Downloader is able to preserve the original soundtrack and subtitles in multiple languages so that you can switch them when watching them.
Resume Interrupted Download
Thanks to the broken-point continuingly transferring feature, this downloader is able to resume interrupted downloads, making the download process more flexible.
Auto Sleep Mode
If you wish to save energy on your computer, you can turn on the auto sleep mode option on our video ownloader to put your computer to sleep when finishing tasks.
How to Download Movies on Disney plus on Laptop
Step 1. Log in with Your Disney Plus Account
Install and launch the downloader and log in to Disney Plus with your account.
Step 2. Search for the Disney Plus Movie/TV Show
Copy the URL from the browser address bar or type the movie title on the MovPilot Disney+ Video Downloader search bar and hit the search icon.
Step 3. Set Output Format, Audio, Subtitle Language
To select the output format, the audio subtitle type, and subtitle language from the settings by clicking on the gear icon.
Step 4.Download Disney Plus Movies/Shows
Hit the download icon to download Disney Plus shows or movies to MP4/MKV.
Free Download MovPilot Disney+ Video Downloader and Try It Now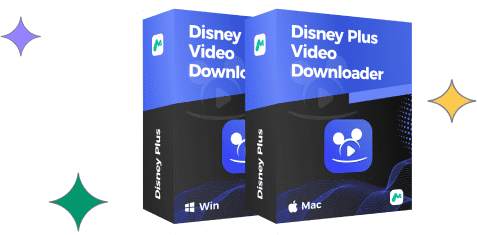 Recommended by Authoritative Media
MacUpdate
"The interface of MovPilot Netflix Video Downloader is designed to be simple and easy to operate. It automatically links your streaming accounts and doesn't require installing the Netflix app."
SOFTPEDIA
"Movpilot Amazon Prime Video Downloader is a very easy-to-use streaming media downloader, allowing you to download tons of Video in one go, while also Downloading subtitles in any language you need."
Business News Bill
"MovPilot streaming downloader with GPU hardware acceleration technology has unparalleled download efficiency, even if you download multiple videos at the same time, it has a smooth effect. The use of H265 encoding technology allows the small size and high quality to coexist."
TechRounder
"With MoviePilot Hulu Video Downloader you can be free from any ads and download ad-free Hulu video content, even if you subscribe to Hulu (ad-supported). This is very helpful for enhancing the viewing experience. MovPilot is an essential tool for Hulu users."
System Requirements
Windows 11/10/8.1/8/7
Mac OS X 10.11 to macOS 12
Pricing
Starting at $45.95
Supported Formats
MP4, MKV
Frequently Asked Questions
1. What is the limitation of the free trial version?
You can only download the first 6-minute movie/TV show using the free trial.
2. How to activate MovPilot Disney Plus Video Downloader?
Copy the registration code in the email from MovPilot after purchasing. Launch MovPilot Disney Plus Video Downloader and hit the key icon on the upper right. Then paste the code and hit the register button.
3. What are the system requirements of MovPilot Disney Plus Video Downloader?
For Windows: Windows 11/10/8.1/8/7 (32 bit & 64 bit)
For Mac: macOS X 10.11 or higher
4. Hard subtitles vs. embedded subtitles vs. external subtitles, what is the difference?
Hard subtitles: the subtitles are merged into the video and appear with the frames and can't be changed at all.
Embedded subtitles: the subtitle file is contained in the downloaded MP4/MKV. You can change the subtitle language if you've selected multi-languages to download.
External subtitles: the subtitles will be downloaded into a .srt file next to the MP4/MKV video file. If you want to show the subtitles on the video, you'll need to stream the video on a video player that can read the subtitle file.