Have you encountered such a situation? You've just downloaded your desired movies or TV shows on Disney Plus, excited to enjoy them. But to your dismay, the videos just disappear from your device. This annoyance is probably caused by certain Disney Plus download limits.
In this article, we will explain common Disney Plus download limits. We will also offer an easy solution to help you get rid of them, download your Disney Plus movies unlimitedly and keep them permanently for offline playback anywhere, anytime. Let's dive in!
Disney Plus Download Limit: Device, Time and Streaming
Three common Disney Plus download limits related to device, time and streaming are listed below. By understanding these restrictions, you can make better use of your Disney Plus subscription.
Limit 1. Download on Up to 10 Mobile and Tablet Devices
Disney Plus subscribers enjoy unlimited downloads of shows and movies on the app for offline viewing. However, you can only download content on a maximum of 10 mobile or tablet devices. As for the number of movies you can store, it depends on your device's available storage space.
Limit 2. Downloads Expire If Device not Connected to Internet Beyond 30 Days
There are no limits on how many times you can download a title or how long you can keep it. However, it should be noted that if your device remains offline and doesn't log into your Disney Plus account for more than 30 days, the downloaded content will be automatically deleted. Besides, if your subscription expires or is canceled, the downloaded content will also expire.
Limit 3. Stream on Only 4 Profiles Simultaneously
Disney Plus supports you to create up to 7 profiles under a single account, each with different recommendations and a separate watchlist and history. However, out of 7 profiles, simultaneous streaming is limited to only 4 profiles at any given time.
How to Get Rid of Disney Plus Download Limit
Even though Disney Plus offers the convenience of downloads and in-app offline viewing, it does come with certain limitations. If you are looking for a solution that bypasses these restrictions and helps you download content efficiently, try MovPilot Disney Plus Video Downloader.
MovPilot Disney Plus Video Downloader is a professional tool that assists you in effortlessly downloading and permanently preserving your favourite Disney Plus videos to MP4 in high quality. With its user-friendly interface, lightning-fast download speeds, and support for multiple video formats, you can download videos on any device, save them for easy access at any time and share them with friends..
Here are the main features of MovPilot Disney Plus Video Downloader.
• Download Any Disney Plus Videos to MP4/MKV in High Quality
MovPilot Disney Plus Video Downloader is compatible with both Mac and Windows. It can download all videos from Disney Plus in HD 720P, with the option to save them as MP4 or MKV files. You can retain Dolby Atmos 5.1 surround sound and choose between H264/H265 video codecs to enjoy an enhanced viewing experience.
• Preserve ID3 Mentadation
It guarantees the preservation of important video metadata, including the original titles, video codec, audio channel, video dimensions, and duration. This way, you can watch them offline on your Xbox or non-smart TV, or make video clips freely, etc.
• Multiple Language Options for Soundtracks and Subtitles
With this tool, you can also set different languages for your original soundtracks and subtitles. There are three options for subtitle formats, soft subtitles, hard subtitles, and external subtitles. These customizable parameters will cater to your viewing preferences.
• Fast Download Speed with 5X Faster Performance
The embedded browser for Disney Plus can help you easily find movies and quicken the download process. Boasting advanced decryption technology and hardware acceleration, it can download videos at an incredibly fast speed, up to 5 times faster than usual. It also supports batch downloading, so you can download all episodes from a series at once without any interruptions.
Download Disney Plus Videos Without Limitation with MovPilot
Taking the Mac system as an example, here are simple steps to download Disney Plus Videos.
Step 1. Launch the Program and Log in to Disney Plus
After downloading the MovPilot Disney Plus Video Downloader, please install it on your computer. Then, in the pop-up window, log into your Disney Plus account to access your videos.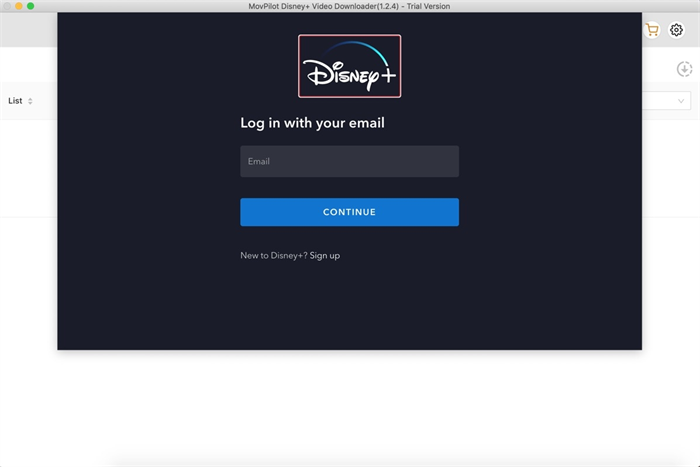 Step 2. Customize Output Settings
Hit on the gear icon in the upper right corner and a window will pop up for you to preset the output settings. Now, you can choose video formats from MP4 or MKV, video codec, audio/subtitle language, subtitle formats and more options.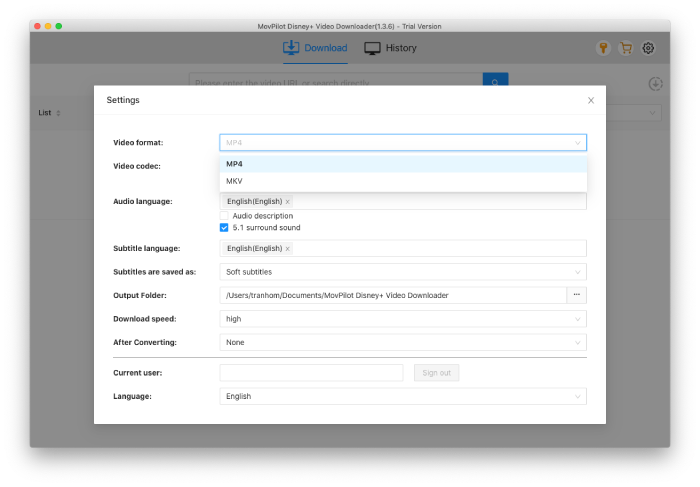 Step 3. Search for Disney Plus Movies
Please enter the title of the Disney Plus movie or copy the URL into the search bar, MovPilot will search for it. Below the search box, you will find the displayed search results.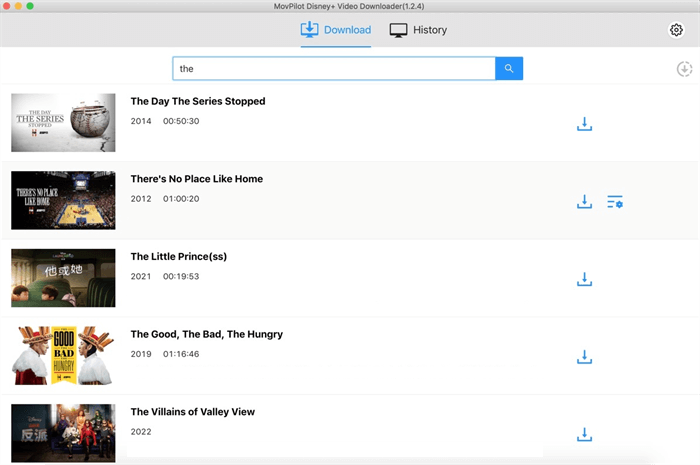 Step 4. Start Downloading Movies
After all the settings, click on the Download icon to start downloading movies from Disney Plus to MP4/MKV with the original subtitles and audio. You can monitor the download progress through the progress bar located on the right side.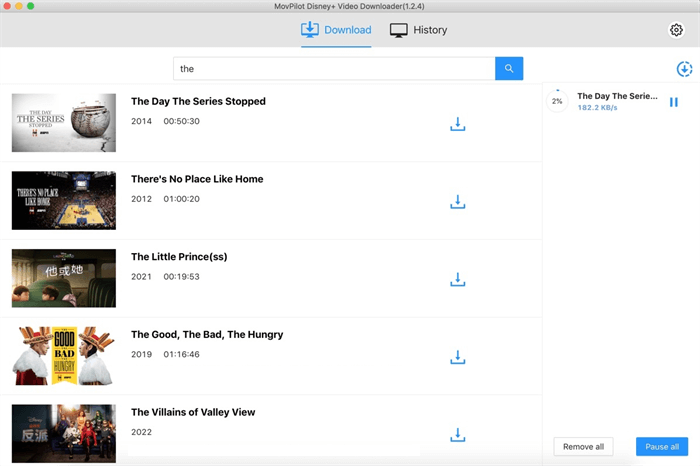 FAQs About Disney Plus Download Limit
Can I Download Disney Plus Videos on PC or Laptop?
Disney Plus only supports video downloading on Windows 10/11 devices. For other operating systems, you can only watch videos online, and downloading is not available.
Why Won't Disney Plus Let Me Download Movies?
Generally speaking, all Disney+ videos can be downloaded, except for some videos that cannot be downloaded due to copyright protection. If you are having trouble downloading Disney shows, the most likely reason is insufficient storage on the device. Please make sure your device has enough available space to accommodate the downloaded videos.
How Many Times Can I Download the Same Disney Plus Movies?
There is no limit to the number of times you can download the same Disney Plus movie. As long as you have an active subscription and available storage space on your device, you can download the movie multiple times for offline viewing.
Conclusion
In summary, to protect you from Disney Plus download limits in respect of device, expiration dates and streaming, we provide you with an easy solution, MovPilot Disney Plus Video Downloader. With it, you can download excellent Disney Plus movies on any device and keep them permanently as mainstream format for flexible viewing and sharing. Give it a try!