Discovery Plus can be called a perfect on-demand streaming service platform for zealots who crave to watch documentaries on nature, science, archaeology, and more, with various video resources for you to choose from. So there is an important question: can you download shows on Discovery Plus?
After all, if you happen to be in a place without WiFi or even without Internet access, downloading those videos on Discovery Plus for offline viewing may be the most desired demand for you. This article will give you some information about Discovery Plus and how to download shows on it.
Can You Download Shows on Discovery Plus?
Yes, you can. Discovery Plus now supports downloading shows on it officially. However, just as officially mentioned, only ad-free subscribers can enjoy this service, and not all content can be downloaded. Besides that, there are several more downloading limitations that you should know.
Downloaded content can only remain valid for a duration of 30 days without being played.

If you initiate playback by clicking the Play button, it can only be retained for a maximum period of 48 hours.

Once the downloaded content has expired, you are required to renew it online.
1. Download Shows on Discovery Plus with Official App
One way to download Discovery Plus shows is through the official app. But note that here are some requirements you need to meet.
Be an ad-free subscriber to Discovery Plus

Make sure you own the latest version of Discovery Plus on your device

iPhone, iPad running iOS 13 or later

Android phone or a tablet running Android 5.1 or later

Amazon Fire tablet running Fire OS 5.0 or later
When all the above are fully prepared, you can then proceed with the downloading process.
Step 1. Download and install Discovery Plus on your preferred device. It can be obtained for download from either Google Play or the App Store, depending on the compatibility of your device. Download Discovery Plus through the designated app store.
Step 2. Once you have successfully downloaded the app, proceed by signing in to your Discovery Plus account.
Step 3: Please browse the application in order to locate the desired show or movie for downloading. Utilize either the search bar or navigate through categories to explore available content that can be downloaded. If a show or movie is downloadable, you will notice a downward arrow with a line beneath it adjacent to its title.
Step 4: Lastly, click on the download icon to start the automatic downloading process. And you can find the downloaded content in a downloads folder in the app.
2. Download Shows on Discovery Plus with HBO Video Downloader
You should notice that Warner Brothers is merging Discovery Plus with its premium streaming service HBO Max, and is reported that Max is the new name for the transformed platform. In this sense, as the content of Discovery Plus is mixed with that of HBO Max, you can try to download your wanted HBO Max videos as well as Discovery Plus videos by Max(HBO) Video Downloader.
Here MovPilot Max(HBO) Video Downloader is highly recommended for you, after trailing and evaluating. It wins out on the market for its undoubtful advantages. For instance, the downloaded videos via MovPilot Max(HBO) Video Downloader won't be restricted anymore. They wouldn't expire and could be transferred freely. More than that, whether you are an ad-free subscriber or not, you can use MovPilot Max(HBO) Video Downloader to watch HBO movies offline on a laptop/phone/tablet. The same to Discovery Plus, which is really a huge enjoyment for you.
Highlighted Features of MovPilot
Save Discovery Plus videos to MP4/MKV in full HD 1080P permanently.

Offer an accelerated 5X faster speed to guarantee an efficient downloading process

Preserve the authenticity of the original audio and subtitles in multiple languages.

Retain the immersive experience of Max Dolby Atmos 5.1 surround sound.

Seamlessly download Max shows without relying on the Max(HBO) app.
Tutorial on How to download Discovery+ Videos via MovPilot Max(HBO) Video Downloader
Step 1. Run MovPilot HBO Video Downloader
When you have downloaded and installed MovPilot HBO Video Downloader successfully, open it and log in to your HBO account to get the downloader ready.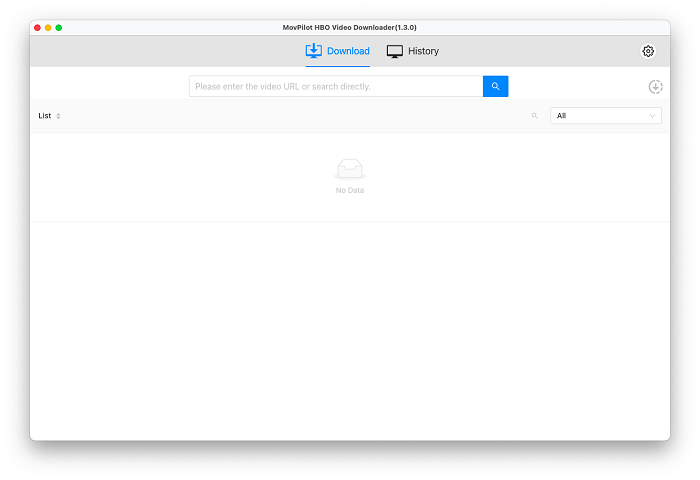 Step 2. Search for HBO Max/Shows/Movies
Type the title of your favorite show on MovPilot HBO Video Downloader and click on the search icon. Or you can choose to copy and paste the URL of it to make the software automatically analyze. Then the relevant results will naturally appear below.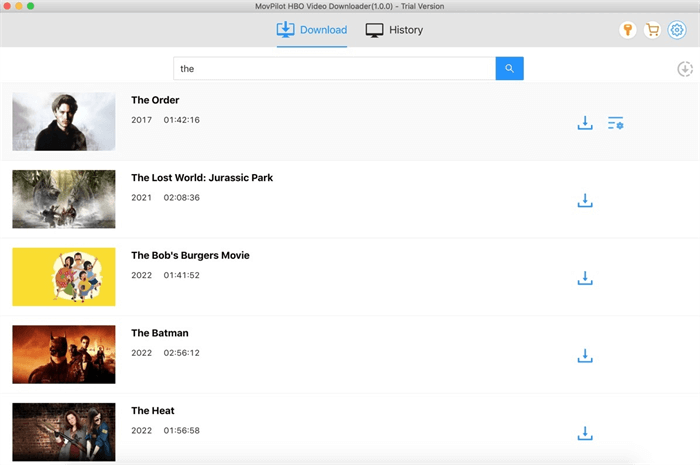 Step 3. Customize the Settings
As one of the best Discovery Plus Video Downloaders for Windows/Mac, you're available to head to the settings to choose the video format, audio language, subtitle language, and subtitle type for all your downloads. Which one you choose is hinged on your needs.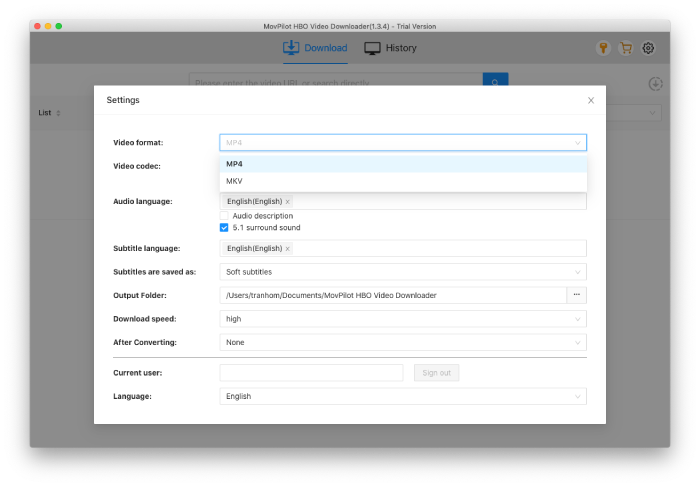 Step 4. Download Videos to MP4
Lastly, you can click on the download icon which is located on the right side of the title you searched for. Then select the episodes you want and click the download button.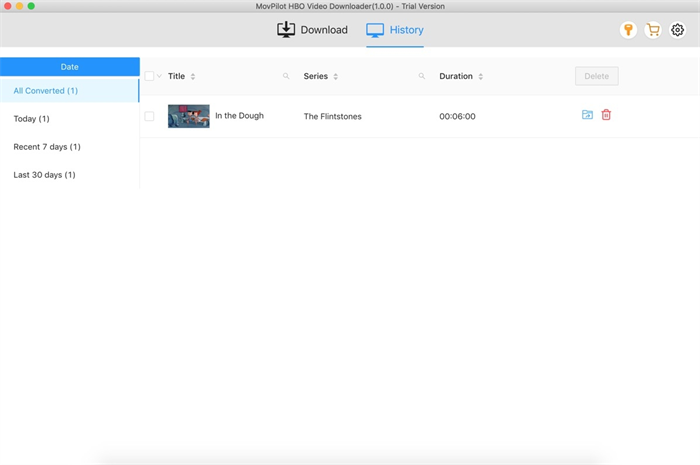 FAQs About Downloading Discovery Plus Shows
How Long do Downloads Last on Discovery Plus? And How to Renew?
If the downloaded content hasn't been played, it can be valid for 30 days, but once you watch it, it will expire within 48 hours. Content that you've downloaded and will expire within 7 days or less will show the remaining time to begin watching on your downloads page.
As for how to renew it. Here are the specific procedures.
Go to your Downloads page by tapping the icon at the bottom of your screen.

Tap on the expired icon for the episode or video you want.

A menu will pop up at the bottom of the screen, so just select "Renew Download."
What Happens If You Subscribe to Both HBO Max and Discovery+?
Honestly speaking, if you have subscribed to HBO Max and Discovery+ simultaneously, especially subscribing to the ad-free plan, the fees would be more than one subscription. But if you're already a Max user, you can order Discovery+ at a discounted price.
By the way, if you are a loyal customer of both HBO and Discovery+, then subscribing to both services may be a good option. However, if you are on a limited budget or just want to watch a specific show or documentary, it is recommended that subscribing to one service is enough. After the amalgamation, you only need to download Max, and content from both streaming services can be watched.
Conclusion
By and large, this post has shared with you two ways to download shows on Discovery Plus, and each way has been attached to the most detailed guidance. But considering maximizing your benefits, MovPilot Max(HBO) Video Downloader is a great tool designed to realize your basic needs as well as provide the most heart-warming services with massive library resources. Unlike the official method, the downloaded content via MovPilot Max(HBO) Video Downloader will never expire and can be transferred freely. So, what're you waiting for? Download and try it now!
MovPilot Max(HBO) Video Downloader
Download Max(HBO) Movies and Shows to Watch Offline Easily!